Overview
The P.L.E.A.S.E. Universe - from drug delivery to dermatology applications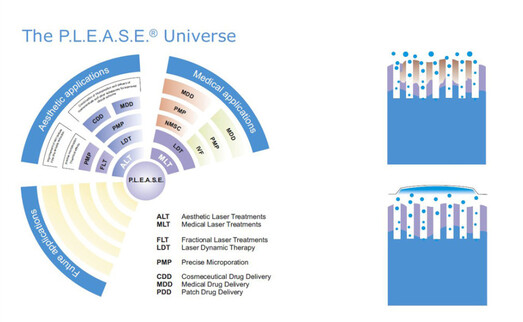 Transcutaneous delivery of allergens (animal proof-of-concept achieved for P.L.E.A.S.E.®-based specific immunotherapy).
Replacing infertility drug injection (proof-of-concept realized, two patches developed and first pregnancy achieved). Two patch candidates for infertility treatment (triptorelin and follicle stimulating hormone) are available for licensing based on positive human proof-of-concept.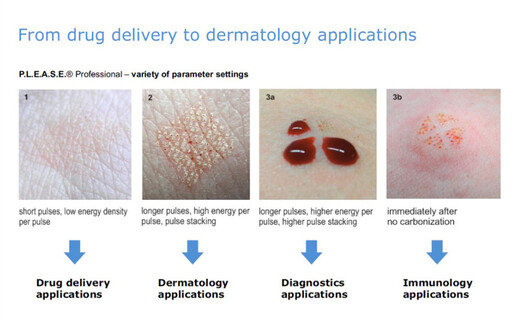 Opening the gates for the delivery of large molecular weight drugs through the skin (large quantities of transdermal antibody delivery achieved).
Novel drug therapies- current treatment strategies for non-melanoma skin cancers require several weeks of drug application. Our platform aims to significantly reduce the treatment.
Aesthetic treatments including pigmentation and skin rejuvenation.